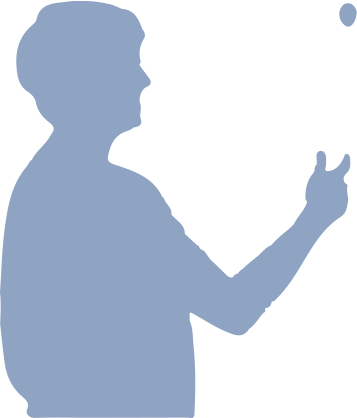 Bereavement Support
Suicide Bereavement Support
Every year in the UK over 350,000 people are bereaved or affected by over 6,000 suicides. This includes families, carers, friends, colleagues, paramedics and health professionals. Sadly very few of these people are proactively offered support.
Please look at our Need Help page to find out more about organisations who can provide bereavement support or search for local support through the Support after Suicide website. Please also think about ordering copy of Help is at Hand, which provides support for people who may have been bereaved by suicide.
Support after Suicide Partnership
This is why, in late 2013, we founded... and fund the Support after Suicide Partnership (SASP), which is the hub for over 30 organisations, who provide suicide bereavement support across the UK. The Vision of the Partnership is that 'everyone bereaved or affected by suicide is (proactively) offered appropriate and timely support'.
Our work involves:
developing a compelling case for change, so that we can influence government and local authorities to implement proactive, local support services
encouraging all stakeholders to invest in support services across the UK. This includes all the Royal Colleges, funeral Directors, coroners and businesses
developing and promoting guidelines and training for support groups across the UK
building the strength, funding resources and capability of the Partnership
NHS England investment in new services
NHS England (NHSE) published its Long Term Plan on January 7th 2019 and we are delighted that they have agreed to support the implementation of suicide bereavement support services in 'every area of the country' (England). The Support after Suicide Partnership is working closely with NHSE on the implementation plan, which is being delivered between 2019 and 2024.
The following resources, which we have been heavily involved in developing, will be an important support for local authorities and we look forward to them working with NHSE, CCGs and local multi-agency groups to develop and implement these new local services:
Research into the impact of suicide in the UK
The Partnership launched important Research through a survey in September 2017, in collaboration with the University of Manchester, to identify the impact of suicide in the UK and use the findings to improve the capacity and quality of support available. Over 7,000 people have completed the survey, which closed in August 2018, and the Report was published in November 2020.
Bereavement support in business
We have been working with Business in the Community and Public Health England, who have recently published a resource, which helps any organisation to develop a Suicide Prevention Plan and an approach to Supporting Colleagues after a Suicide, which affects anyone in the workplace.